SHAPE is a full-body workout that focuses on building strength and explosive power. After a week full of Oak and Iron Fitness classes, SHAPE is the perfect way to wrap up your fitness regimen before some much-earned rest. The exercises used in SHAPE will also complement our primary focuses from LIFT in each cycle so that you are always engaging in deliberately designed programming. Every movement and class builds on the next for a strategic and intelligent approach that will maximize results.
Part of what sets Oak and Iron Fitness apart from other Raleigh area gyms is the fact that we offer personalized instruction and programming. You can learn new movements under careful guidance from personal trainers so that you are always using the proper form and engaging the correct muscles.
If you consistently visit the gym, you are bound to improve various aspects of your health. However, with proven programming techniques and instruction from experienced trainers, you can reach your goals faster and get busy setting new goals. 
SHAPE is also a great class because it helps to improve mobility and build stronger, more resilient connective tissues. These two elements are essential to not only preventing injury but also lifting heavier. 
What to expect: Upper body and lower body strength exercises and plyometrics. SHAPE will utilize more dynamic and explosive movements than other classes.
SHAPE provides the perfect complement to our other classes and will help you stay healthy and active while also improving strength and conditioning. 
Getting started couldn't be easier. With our new member specials, you can try out Oak and Iron Fitness at a discounted rate and see for yourself why Raleigh area residents love being a part of our fitness community.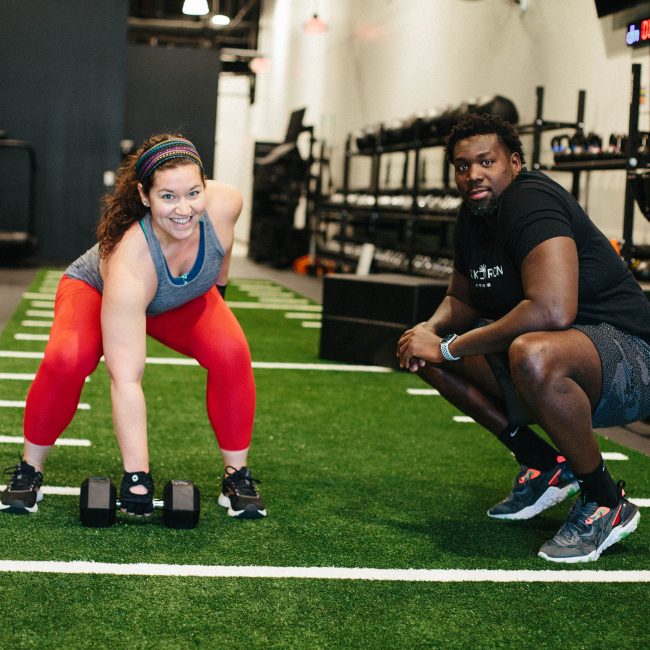 NO Sweat

Free

Intro Session
Tour the facility to learn more about some of our exclusive amenities and see our new fitness equipment. Hop on our InBody for FREE weigh-in to see a visual representation of your current body composition measurements & fitness level. We will review your results and help you create a custom Fitness Prescription based on your specific goals & needs.
Latest blog posts
Follow us for the best in tips and tricks to finding a healthier you!
feel free to ask anything
We're here to answer your questions on all things fitness. It's all about the journey, not the destination.