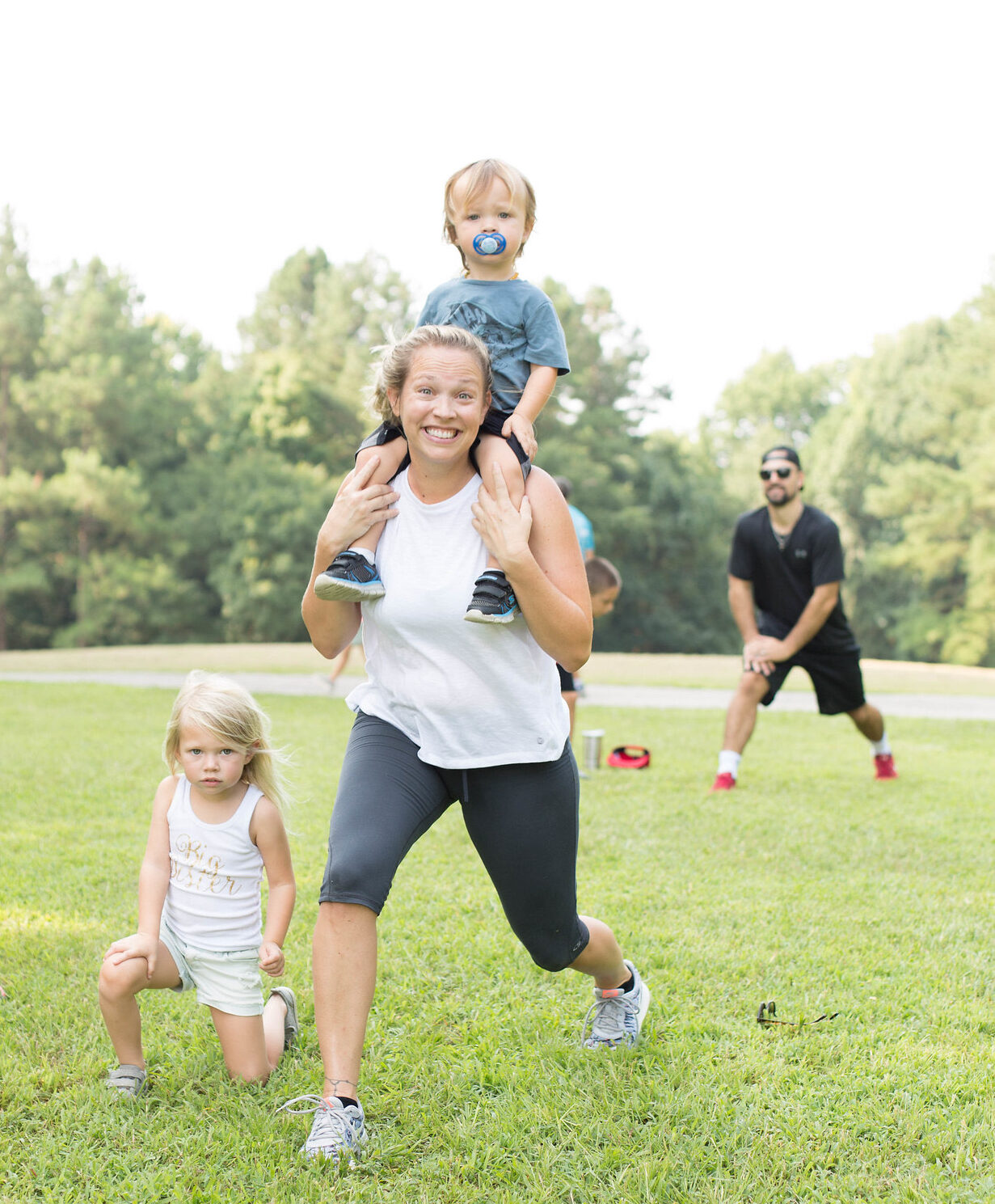 Acorns and Iron Event: Why Kids Need Movement
Oak and Iron is excited to be hosting Acorns and Iron 2023- A Kid's Health and Wellness event at Brier Creek Park in Raleigh! This family-friendly event runs from 9 am – 12 pm on Saturday, April, 29, and it is designed to get the whole family moving and having fun. Participants will enjoy fun competitions, music, fitness classes, vendors, free prizes, and much more. There will also be a health conscious food truck on site so you can grab a snack or enjoy lunch in the park.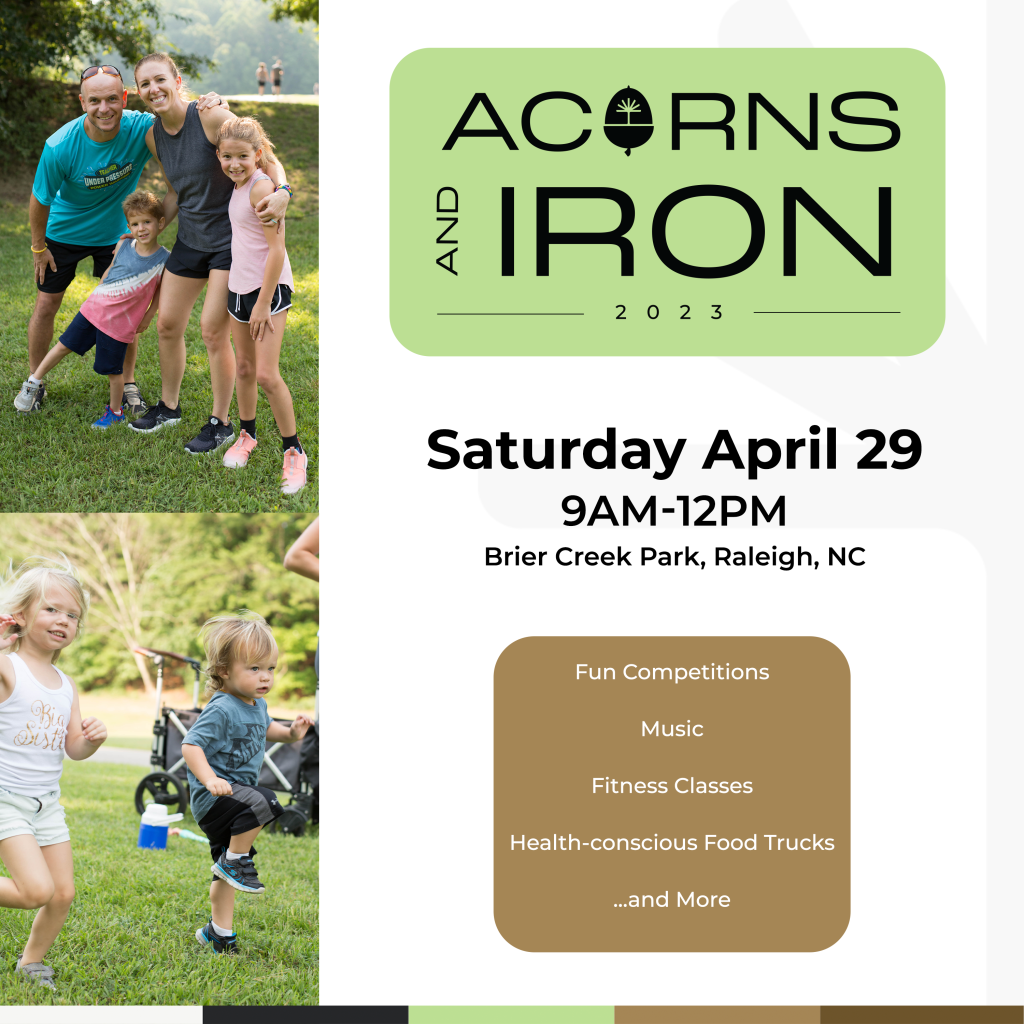 Benefits of Exercise
The good news is that you don't have to wait until a certain age to begin enjoying the benefits of exercise. Kids who engage in exercise, which can be as simple as playing tag or swinging from the monkey bars, will have stronger, more flexible bodies and develop lifelong active habits. Some more specific health benefits include decreasing their risks of developing type 2 diabetes and improving their cardiovascular health. At the same time, they will sleep better, reduce their risk of depression, improve their self-confidence, and be more capable of facing emotional and physical challenges.
Barriers to Exercise
Today, the main barrier to exercise for kids (and probably adults) is the increased time spent in front of screens. This means that they are losing out on the physical, mental, emotional, and social benefits of regular exercise. Pediatricians recommend that kids under two years old only have screen time if they are video chatting with family. From ages 2-5, screen time shouldn't exceed an hour, and ideally, that time is spent watching with a parent. Between 5 and 17, screen time should be limited to two hours except in cases where it is necessary for homework.
The reality of screen time is far different than the recommendations. The Centers for Disease Control and Prevention has found that 8-10-year-olds spend an average of six hours a day looking at a screen. For 11-14-year old's, that average spikes to nine hours per day, and the average 15-18-year old will spend seven and a half hours on a screen. Perhaps the most surprising thing about these numbers is that the totals don't include the time kids spend on screens for school.
If you want to cut down on screen time in your home, the best thing to do is eliminate screens in the bedroom and make sure that you are finding a new activity to fill the void. As a parent, you can help your child find positive and enriching activities that they enjoy outside of their phones. The focus should be on movement and socializing as much as possible. This can include joining a sports team, dance, walks as a family, playing outside,… almost anything. Most importantly just find something that they will enjoy- and are willing to leave the screen for.
Start now! Help us show the kid's in our community that movement is fun and it makes us feel better. Start by bringing the whole family to the Acorns and Iron event on April 29th. It is the perfect way to enjoy the weather and make movement fun.