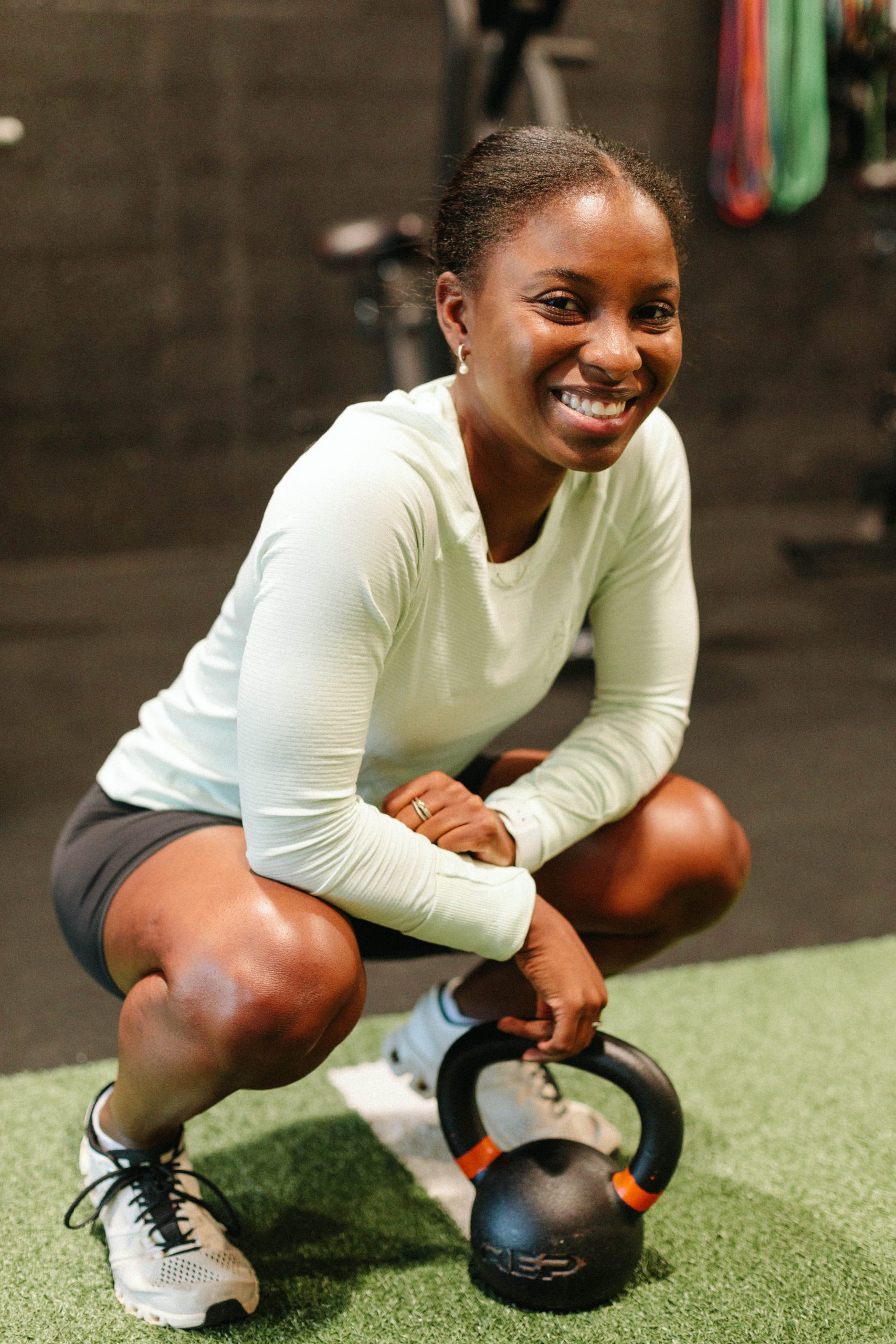 Member of the Month – Gabi McDermott
Our Member of the Month is Gabrielle – Gabi – McDermott. Gabi is small in stature, but makes a BIG impact on gym members that get the pleasure of working out with her. She originally joined Oak and Iron because it was locally owned and very clean (thank you, Gabi, for noticing!) but the community has kept her coming back. Read on for a fun Q+A to learn more about (former collegiate diver!!) Gabi.
What's your favorite class style at O+I?
My favorite class is a Saturday morning Drive class. Although this class is challenging, the energy and encouragement that everyone shows up with helps me to get through every time. 
What are your favorite/least favorite exercises at O+I?
My favorite exercise is any type of squat! And least favorite is hands down the ASSAULT BIKE. Yeah me and my tiny self are not friends with the bike!
What are you most proud of ?
This year I bought a house on my own! It was the biggest decision I've ever made.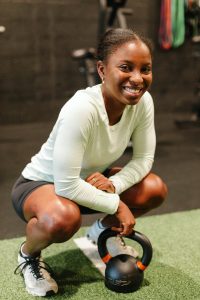 Who in life do you hope to make proud?
I truly hope to continue to show up for myself and  make myself proud. This might seem like a funny response but I'm in a period of learning to do things for myself and choosing my own happiness. 
What makes you happy?
A few simple things make me really happy. Spending time in the sun, a chai latte and my dog Millie!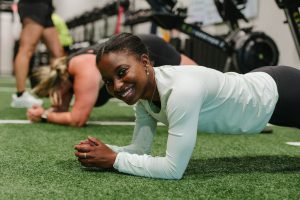 Tell us about a big challenge you've had to overcome.
In my collegiate diving days, I made the decision to step away from competition my senior year for my own physical and mental health. In that decision, I  stepped up to the challenge of figuring out who I was outside of my athletic identity.
What is your favorite sweet treat/snack?
Fruit gummies from Trader Joe's 
What is something you're secretly good at?
I'm small but mighty, so I'm secretly good at shocking people when they underestimate me. Oh and I can lick my elbow. 
To nominate a peer for Member of the Month – email team@oakandironfitness.com