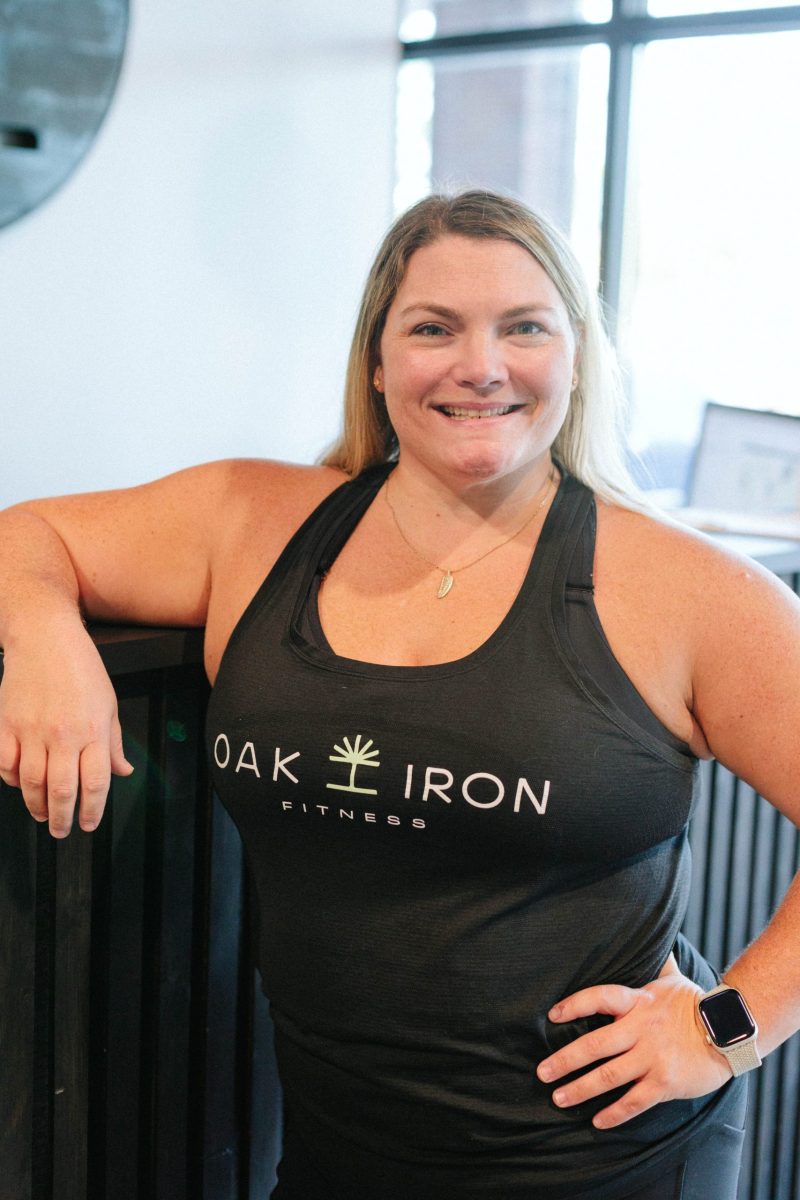 Member of the Month – Katie Averette
This month, we are shining the spotlight on one of our exceptional members who truly embodies the spirit of Oak and Iron. You (probably) know her, and if you do, then you (definitely!) love her – Katie Averette! Katie is a powerhouse in the gym. Her cheerful demeanor, endless encouragement for others, and undeniable strength have endeared her to anyone who has the privilege to workout with her. She is one of our 6:30pm regulars, yet has made an impact on clients that come at all times of day!
Please enjoy our Q+A with Katie and get to know a little more about October's Member of the Month!
Who do you look up to?
I think everyone has something to teach and learn from, so I look up to or learn from a lot of people. My parents and siblings, friends, my boss and coworkers, fellow gym goers.
What drew you to Oak and Iron and what keeps you coming back?
I kept driving past as it was being built and I was curious enough to look them up. Once I started though, the community drew me in and continues to keep me coming back. From the knowledgeable trainers, and fellow gym-goers, its encouraging and fun and everyone feels like a family and pushes me to do more than I thought I could do, rather that's more lifting more weight, doing one more rep, or going faster on one of the cardio machines.
What's your favorite class style at O+I?
 Lift is probably my most favorite, but I've made it a point to go to Yoga and Steady consistently since the start of this year and have found appreciation for those classes and what they do for me. 
What are your favorite/least favorite exercises at O+I?
I'm not a fan of bear crawls. (We hear you… but don't expect to see any changes…)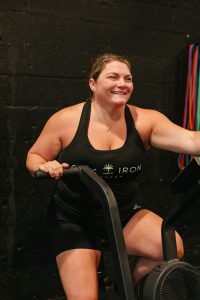 What are you most proud of?
My consistency since I started coming. Typically I go to a gym awhile and then am gone for a week or two and then it may be months before I go back again because it's so easy to get out of a routine. But with this community, I always look forward to going. Plus, if I don't, someone is gonna reach out to find out where I am. 🙂
What makes you happy?
My family, friends, my dogs, improvements made working out, learning a new skill/task, baking, naps. 
Tell us about a big challenge you've had to overcome.
From a workout perspective probably when I tore my ACL and came back from that. Personally, When my Dad passed away after a 6 week battle with Leukemia in 2009. 
What is your favorite sweet treat/snack?
Too many to name, but Reese's pieces, and most anything with Oreo probably top the list.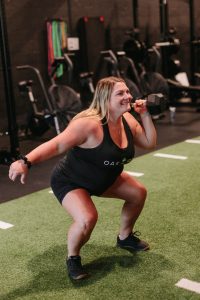 Congratulations, Katie, for being an exceptional member and a true source of motivation for us all.
Member of the Month is an ongoing series. To nominate a peer from the gym, please email team@oakandironfitness.com. Thank you to all of our members for constantly pushing yourselves and others. We wouldn't be the community we are without all of you.