Matt holds a BS in Physical Education with a minor in nutrition and technology from East Carolina University. He lettered in football and wrestling in high school. Collegiately he wrestled at NC State University. He was a private personal trainer and managed a fitness studio prior to opening Oak and Iron Fitness. Matt spent years in the corporate world before entering the fitness industry full-time. This has helped him develop a unique perspective that has helped shape his vision for Oak and Iron Fitness. Matt holds the following certifications:
CSCS • CFSC • CPR/AED
ACE • LRT • CTRS • Non-Violent Crisis intervention • PN1 • CPR/AED
"Wherever you are, be there"
My mom was 17 years old when she had me, and my little brother followed shortly after. My dad wasn't in the picture, so sports not only became our first babysitter, but our coaches became our father figures. I grew a deep appreciation for sports and physical fitness. I respected the preparation and discipline required to be successful. This led to years of success in athletics, and I went on to wrestle at NC State University and obtained a degree in Physical Education.
When I first graduated college, like many ex-athletes, I started at Enterprise Rent-a-Car. I spent six years there as a manager, which meant washing cars in a suit and working 60+ hours a week. Looking back, I'm grateful for my time there and the relationships I made.
Next, I transitioned into software sales. Financially, I found success and I finally had a great work-life balance. However, I was still unfulfilled. Something was missing. I started to teach group fitness on the side with an old college teammate of mine. I lead boot camp-style classes a couple of days a week and I began to gravitate more and more to the gym.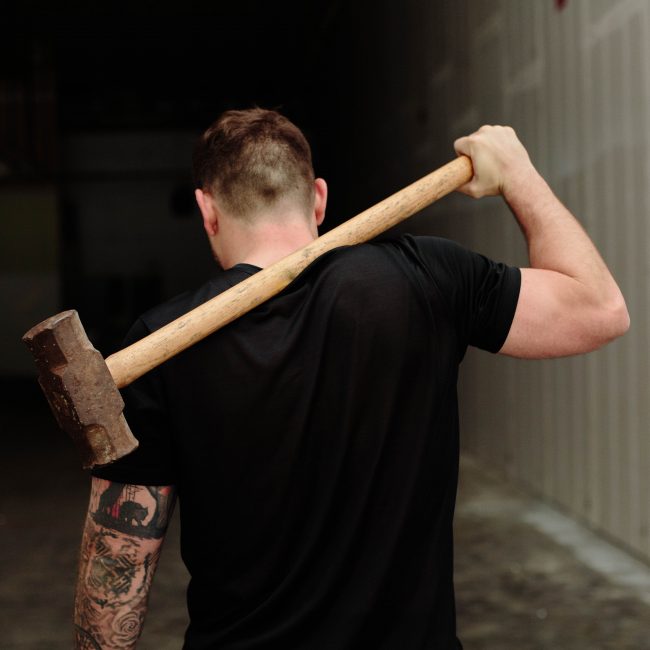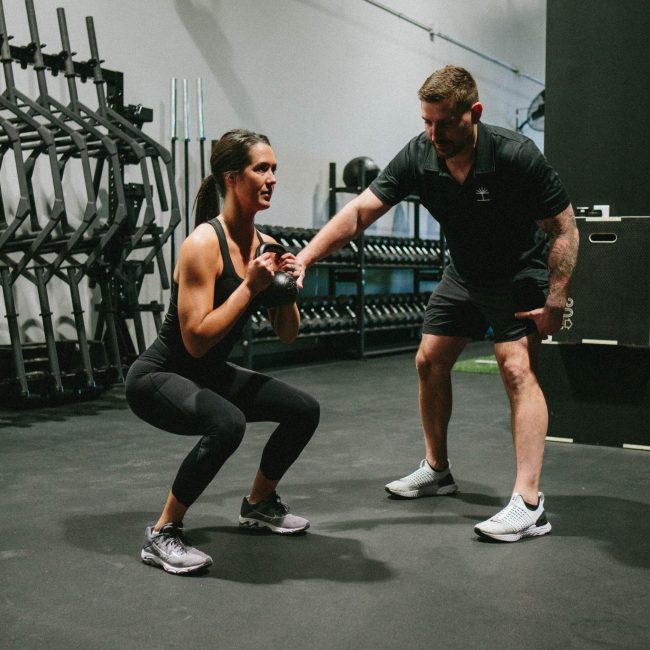 Eventually, my friend took over a gym that I was working at and wanted me to quit my 9-5 and help him manage the gym. I was apprehensive, as I wasn't sure this was enough to make a living on. Ultimately, I made the decision to leave my old life behind and see what happened.
This was one of the best decisions I ever made.
We formed an incredible team and went to turn Heat Studios in downtown Raleigh into a staple fitness destination and premier boutique studio in the area. I met my future wife and the mother of my children there. This opportunity allowed me the ability to help others and play a larger role in my community.
I went on to form a book club in the city and help lead workshops on mindfulness and diversity and then COVID-19 happened. Like many other industries, the fitness world was hit hard. We moved to remote learning and outdoor workouts and the world continues to slow down.
While Covid-19 has been a harsh reality and many people have lost loved ones and livelihoods, my world was moving so fast before the pandemic that I didn't allow myself to slow down. With more time to reflect, I started to journal again. I loved working at Heat and working with my friends, but I knew I wanted more.
My wife and I just had our first child and the way I saw the world and the meaning of life had completely changed. From all this, Oak + Iron Fitness was born. I used my network and wrote a business plan. I started calling banks and just when I thought I couldn't hear another no, a bank finally expressed interest in reviewing my business plan. The rest is history. I was able to build a company with a mission rooted in strengthening our community one person at a time.
Our environment is welcoming, inclusive, and aims to help others.

My wife and I decided to have her stay at home and raise our son, which meant a single-income household. I also had to sign a personal guarantee while applying for the loan. At the same time, I was moving on from a close friends' business and felt as if I was letting them down. I was rejected by several banks that were not even willing to look at my business plans. Once I secured funding there were several months of construction delays related to Covid-19. I was trying to find balance while navigating these bumps in the road. I tend to have a very stoic approach to life. A common mantra that I regularly reiterate to my clients is that "the journey is the way". Each obstacle was put into our life for a reason whether it's a lesson in overcoming or learning to deviate your course – it serves a purpose.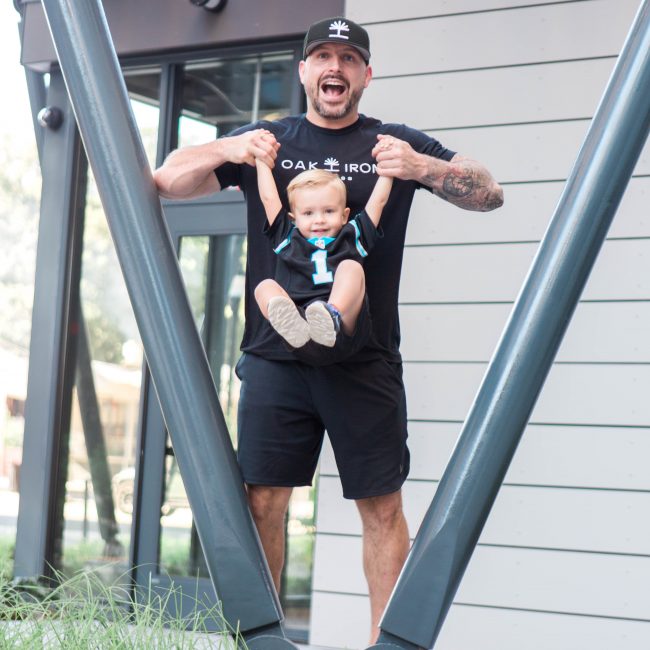 While it is a gym that we work in, we focus on much more than just your physical well-being. We believe in accountability, building a community, and truly caring about people. Physicality is only a small part of wellness. It's essential to have a balanced approach.
The logo of our business represents an Iron Beam at the bottom with each limb of the tree representing the 7 dimensions of wellness.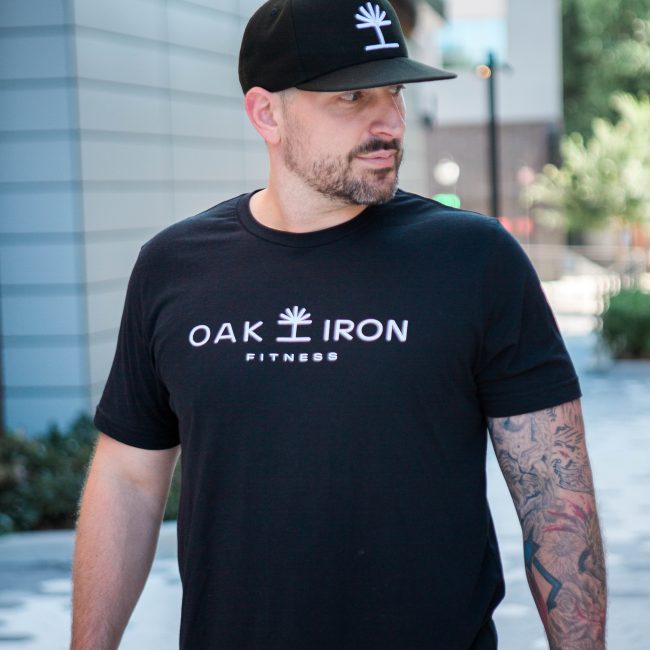 Lacking in any area impacts our overall wellness. We have a community library on-site and organize activities that allow our members to volunteer and give back. Our mission is centered around creating a stronger community one person at a time. I am known for creative and fun programming and creating meaningful relationships.

Again, I am very stoic in my outlook. It's important to just simplify the situation and truly recognize it for what is. You must learn to let go of things that are not in your control. It's important to be decisive.
Certain situations require more attention and consideration, but many decisions simply just need to be made. Oftentimes, we let uncertainty and fear slow us down from making decisions. For the most part, decisions are not finite. You can start over or redirect your path. It's important to always have a coach and stay in a state of willingness to learn.
We can always learn more. While it's important to take others' perspectives into consideration, follow your instincts. Lastly and most importantly, always remember your "why." I wish I would have started sooner.
NO Sweat

Free

Intro Session
Tour the facility to learn more about some of our exclusive amenities and see our new fitness equipment. Hop on our InBody for FREE weigh-in to see a visual representation of your current body composition measurements & fitness level. We will review your results and help you create a custom Fitness Prescription based on your specific goals & needs.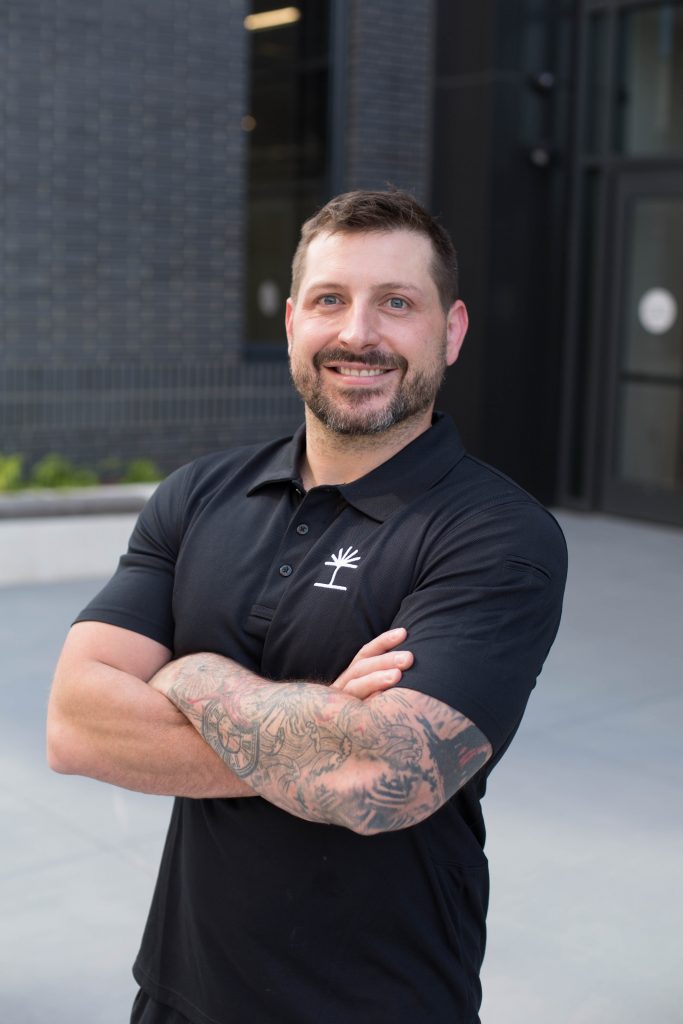 Latest blog posts
Follow us for the best in tips and tricks to finding a healthier you!
feel free to ask anything
We're here to answer your questions on all things fitness. It's all about the journey, not the destination.