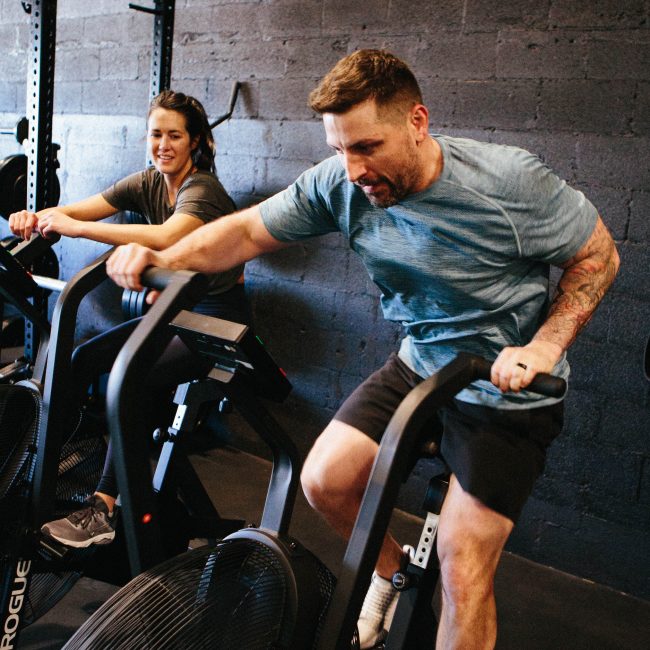 DRIVE is the signature class of Oak and Iron Fitness. We feel confident that you won't be disappointed by the high energy, loud music, and fast-paced fun that make DRIVE a member favorite. Throughout the class, dynamic movements will be paired with conditioning for a heart-pumping 50 minutes that your heart will also build strength and burn fat. 
Drive is one of the more challenging classes of the weekly programming, come prepared to work hard and put in your best efforts. This class will incorporate a blend of partner workouts, team competitions, and unique workouts to really push you. Bring good vibes and a towel and we will provide all the motivation and instruction you need to keep moving.
Keep in mind that while DRIVE is a HIIT workout designed to challenge you, it is also appropriate for all fitness levels. One of the defining characteristics of our programming is that it is totally inclusive and adaptable. There is more than one way to do a push-up and you will be provided with all the options you need to execute each exercise according to where you feel comfortable. The main goal is to have you moving, working, and having fun.
What to expect: HIIT, fast burst intervals, dynamic movements, lots of sweat, and smiles.
By incorporating the DRIVE class into your weekly routine, you can experience a wide range of benefits that you will notice both inside and outside of the gym. At the same time, you will enjoy working in a positive and motivational environment where every member and trainer is helping you to succeed.
If you are ready to see what DRIVE is all about, be sure to take advantage of our new member specials and become a part of Raleigh's best fitness community.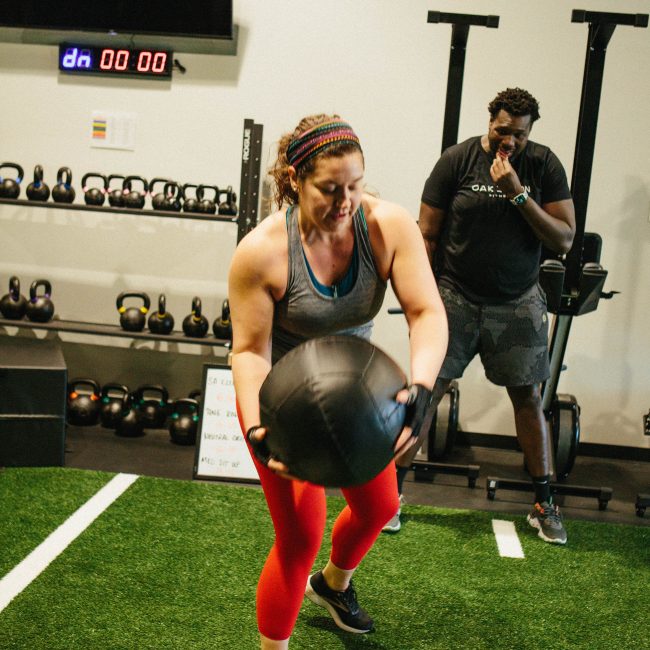 NO Sweat

Free

Intro Session
Tour the facility to learn more about some of our exclusive amenities and see our new fitness equipment. Hop on our InBody for FREE weigh-in to see a visual representation of your current body composition measurements & fitness level. We will review your results and help you create a custom Fitness Prescription based on your specific goals & needs.
Latest blog posts
Follow us for the best in tips and tricks to finding a healthier you!
feel free to ask anything
We're here to answer your questions on all things fitness. It's all about the journey, not the destination.