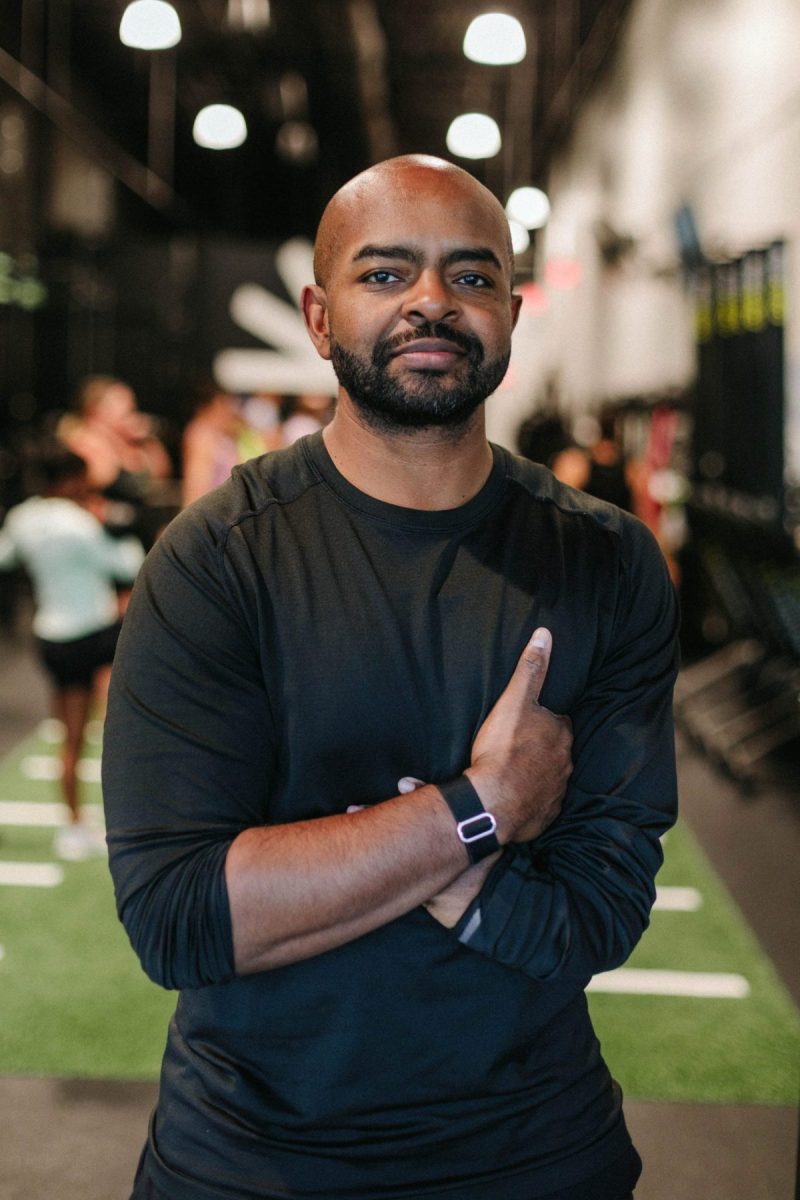 Member of the Month – Alonzo Brown
Alonzo, or Zo, as we tend to call him, is a quiet achiever. If you've shared the space with him during class, then you know he pushes himself, makes zero excuses, and does it all with a humbleness that clearly – everyone admires.
We asked Zo – who himself is a newly certified Personal Trainer and Nutrition Coach – a few questions to get to know him better!
What drew you to Oak and Iron and what keeps you coming back?
I live less than 5 mins from Oak & Iron and by chance drove by shortly after the gym opened. I was initially drawn to the convenient location and structured variety of the training. While those factors are still important, the encouraging and positive community of members and trainers keeps me coming back.
Can you tell us what drove you to become a certified Personal Trainer and how you plan to use your new title?
I recently obtained certifications as both a personal trainer and nutrition coach. This was partially driven by my own positive experience; realizing the physical and mental benefits, along with the increased confidence that extends to many areas of your personal and professional life when you make fitness and nutrition a priority. 
I also find it incredibly rewarding to challenge, support, and encourage others to become healthier, fitter versions of themselves and plan to do so in the near-term as a Nutrition Coach and Personal Trainer now that I'm certified.
What's your favorite class style at O+I?
Drive is both my least favorite (during) and favorite (afterwards). It's always challenging, but being able to work hard and power through the intensity of a Drive class from start to finish each week is addictively gratifying.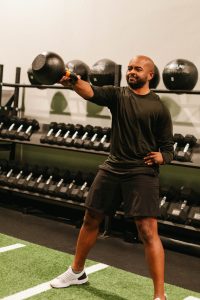 What are you most proud of ?
Perseverance. I take pride in the challenges I've overcome and now continually push myself to grow and improve in the areas that matter most to me.
What makes you LOL?
Clever, Sarcastic, slightly inappropriate humor.
Tell us about a big challenge you've had to overcome.
Being born with a physical abnormality has presented some physical, internal, and social challenges in life at times. This physical difference has been all I've known, but I try to avoid putting limitations on myself so I've typically just figured out how to overcome most physical obstacles through just trying and improvising.
In my teens and early adulthood I struggled with being overly self-critical and self-consciousness at times largely due to my physical difference. I had to work on regaining the self-acceptance lost during those moments and now have a mindset of self-gratitude. I also now have clarity on what matters most to me and work resiliently in those areas of life. My fitness journey has been an essential part of my growth and in overcoming the challenges that resulted directly/ indirectly from my physical difference.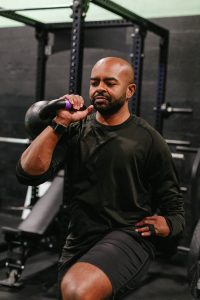 Member of the Month is an ongoing series. To nominate a peer from the gym, please email team@oakandironfitness.com. Thank you to all of our members for constantly pushing yourselves and others. We wouldn't be the community we are without all of you.