Growing up in Akron, Ohio, Kate spent every free (and less-than-free) moment on the softball field. Her passion for the game led her to play Division I NCAA softball for Robert Morris University in Moon Township, Pennsylvania. Following graduation, her love for softball transformed into a love for fitness as a means of emotional outlet, community, structure, and a foundation for finding inner strength through gaining outer strength. She moved to the Raleigh area to attend law school and quickly fell in love with the local indoor spin community. Kate changed paths to pursue a full-time career in fitness and has joined Oak and Iron to build a solid foundation on her journey to becoming a fitness professional.
Certifications: NASM Certified Personal Trainer, CPR AED
"You weren't born to be perfect. You were born to be real."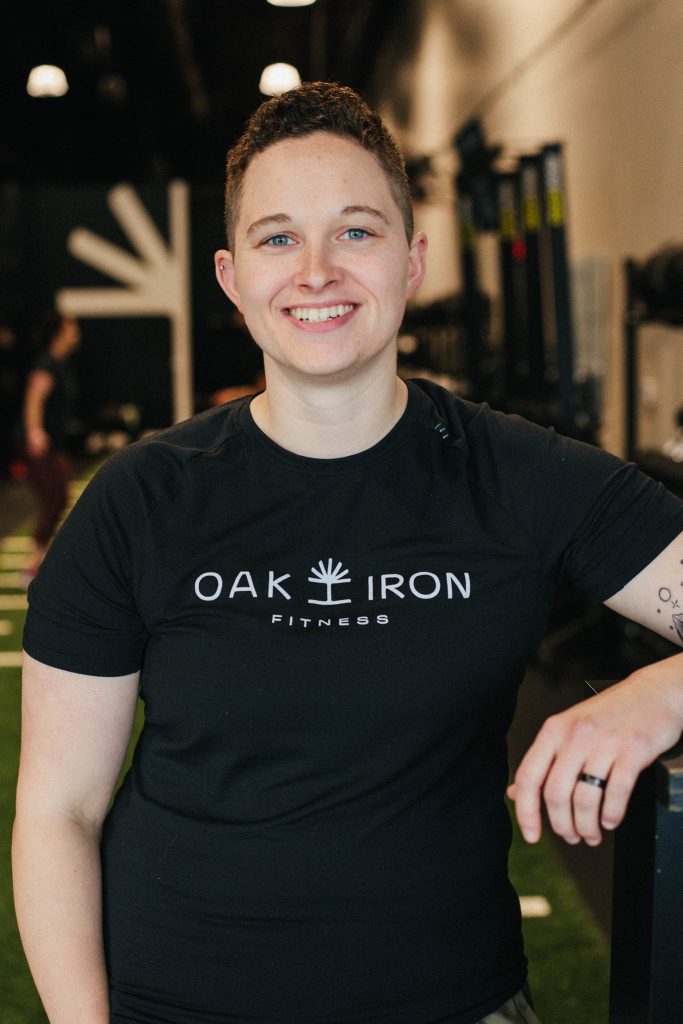 NO Sweat

Free

Intro Session
Tour the facility to learn more about some of our exclusive amenities and see our new fitness equipment. Hop on our InBody for FREE weigh-in to see a visual representation of your current body composition measurements & fitness level. We will review your results and help you create a custom Fitness Prescription based on your specific goals & needs.
feel free to ask anything
We're here to answer your questions on all things fitness. It's all about the journey, not the destination.