Carmen is from Topsail, NC and grew up playing soccer, basketball, and running track/cross country. She is a recent graduate from NC State University where she holds a B.S. in Marketing. Carmen will be using this experience for her role here as our Director of Marketing. She is also a NASM certified personal trainer and has a passion for helping people live a healthier life and achieve their fitness goals. 
Current certifications: NASM & CPR/AED
"Everybody needs a passion. That's what keeps life interesting. If you live without passion, you can go through life without leaving any footprints" — Betty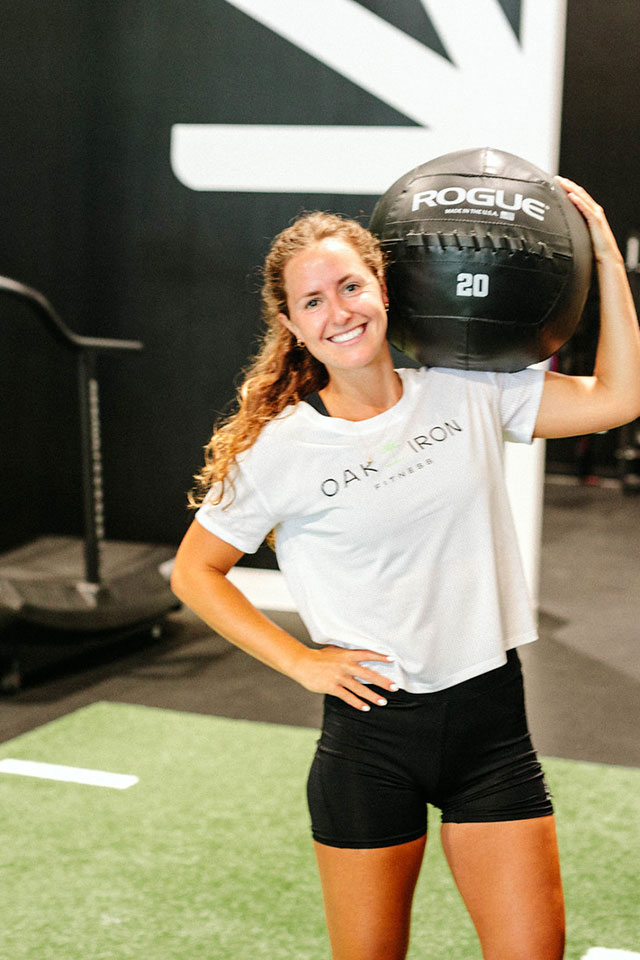 NO Sweat

Free

Intro Session
Tour the facility to learn more about some of our exclusive amenities and see our new fitness equipment. Hop on our InBody for FREE weigh-in to see a visual representation of your current body composition measurements & fitness level. We will review your results and help you create a custom Fitness Prescription based on your specific goals & needs.
feel free to ask anything
We're here to answer your questions on all things fitness. It's all about the journey, not the destination.