Hello, I'm Bethany Stillwaggon
Bethany holds a B.S. in Exercise Science and has loved being active, playing sports most of her life (can you guess which ones?).  She started her career as a biometric feedback analyzer for HR monitors/watches/earbuds here in Raleigh.  From there, she has owned and operated a bootcamp for all fitness levels for 4+ years, leaving in 2019 to coach indoor rowing where she was recruited to join the corporate education and program design team.  She loves her full-time position at WakeMed as a Fitness Specialist in Cardiac Rehab, but equally thrives in coaching and personal training part-time for the past 8 years.  She believes everyone deserves to exercise and feel completely successful and accepted for who they are, wherever they are.
"What's living if you don't pull your shorts down and slide on the ice." — Louis Stevens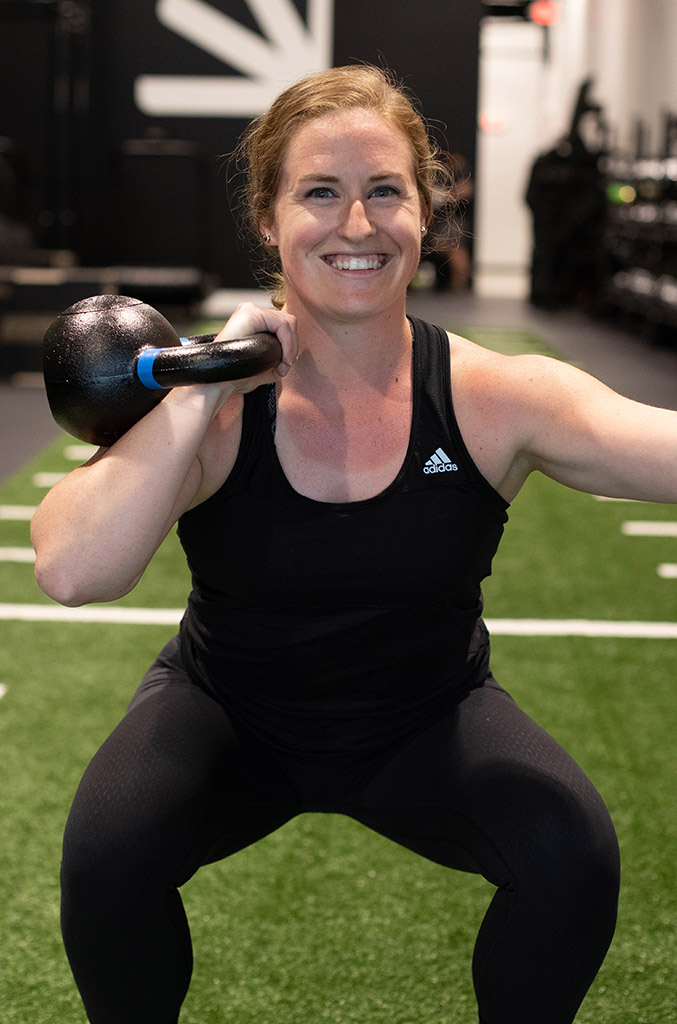 NO Sweat

Free

Intro Session
Tour the facility to learn more about some of our exclusive amenities and see our new fitness equipment. Hop on our InBody for FREE weigh-in to see a visual representation of your current body composition measurements & fitness level. We will review your results and help you create a custom Fitness Prescription based on your specific goals & needs.
feel free to ask anything
We're here to answer your questions on all things fitness. It's all about the journey, not the destination.